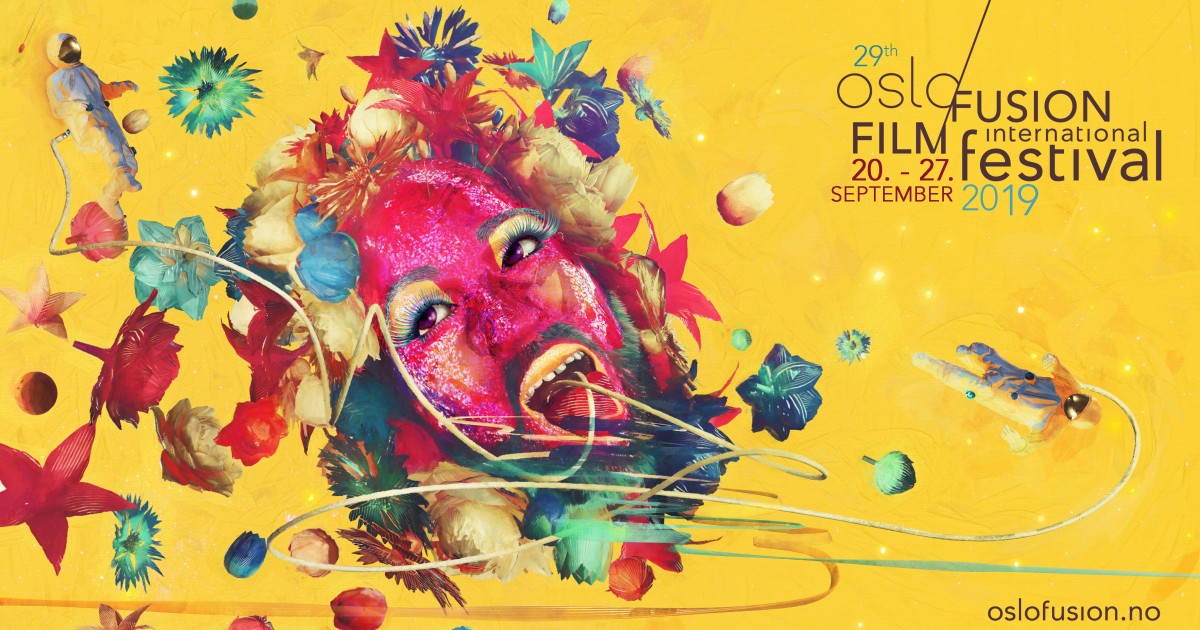 Festivalnytt

fredag 27. september 2019 av Ada Moe Fause

---

NARRATIVE FEATURE JURY AWARD

The jury consists of Victoria Carmen Sonne, Bartholomew Sammut and Campbell.

Honorable mention

We decided to give an honorable mention to a film that challenges the audience by centering on a character we might not find sympathetic, and who throughout the film makes choices we don't necessarily agree with. However, we can all identify with his quest for love in this debut feature film with a bold and brave trans narrative. The honorable mention goes to Adam, directed by Rhys Ernst.

Jury award

Choosing a winner was a hard process because of the high quality of the program. Fuck you, Bard, for your impeccable taste and dedication to bring queer cinema to an Oslo audience, but we did finally come to a unanimous decision in terms of finding a winner:

This is a hard film to nail down in just a few sentences. It is queer in form and content. It is radical in terms of casting, diverse families, characters, and desires. The director is innovative in creating a new cinematic language in dealing with relationship dynamics around grief, longing, and escape from a suburbia. The use of sound, music and images to create meaningful exchanges is simply genius. The film slowly crawled under our skin, remaining there to tantalize us.

The 2019 Oslo/Fusion jury award for best narrative feature goes to Knives and skin, written and directed by Jennifer Reeder.




DOCUMENTARY FEATURE JURY AWARD

The jury consists of Victoria Carmen Sonne, Bartholomew Sammut and Campbell.

Honorable mention

We believe this film should get a special mention for its innovative way of subverting the documentary form with animations, special effects, and a stream of consciousness and thoughts through letter writings. It is also a timely documentary as many people don't know much about the I in LGBTQI - even though there are more intersex people that people with red hair. The Honorable Mention goes to No box for me. An intersex story, directed by Floriane Devigne.

Jury award

This film was ultimately a film about love. It is rare to see a film giving an insight into falling in love with someone who you know will change, but you are still prepared to take the risk and support them unequivocally in their journey. A love supreme. We believe this film will be a huge inspiration to anyone who faces hurdles in their own relationships with friends, family and partners.Though politically, the discussion of restrictive filmmaking did come up in our deliberation, and how much of an impact the army may have had on the final film, and even though the issue of the military appeared to be a point of conflict between the film's couple, we were inspired by the strength of their bond going beyond political beliefs. We loved that they celebrated through parties the welcoming of Anastasia's transition, enjoying that the focus was on what's gained rather than what was lost in transition. It was beautiful to see friends, family and colleagues sharing the joy of Anastasia becoming her true, authentic self.

The 2019 Oslo/Fusion jury award for best documentary feature goes to I am Anastasia, directed by Thomas Ladenburger.




SHORT FILM JURY AWARD

The jury consists of Vibeke Heide, Kedy Hassani and Muffin Hix.


This week, fourty-nine outstanding short films from around the world invited us into real and imagined queer stories that made us gasp, sigh, tingle and open ourselved to new ideas and experiences. We were brought to the edge to tears and laughed so hard we might have peed just a little. There has been so much compelling work, and in selecting our winner and honourable mentions a theme emerged about questioning who gets to take up space and be seen, and of course good old-fasioned toppling of the hetero-patriarchy.

Honorable mention

For making us come closer and closer, uncomfortably close even, to the subject's entire being which is passionate, driven, unabashedly sensual and disabled. This collaborative portrait essay film is unflinching and brutal in its stark directness that hits like a punch in the stomach and won't let us look away. The Honorable Mention goes to Non e Amore Questo (This Is Not Love), directed by Teresa Sala.

For making a genuinely hilarious and playful film with razor sharp wit that makes it point about the objectification and endemic boundary slipping in the exploitation of young women with finesse and impeccable calculation between the comic, uncomfortable and profound. The Honorable Mention goes to Maneater, directed by Sandra Isacsson and Caroline Wallén.

Jury award

Tight, impactful and understated filmmaking, – this film doesn't waste a single frame. Within a short time span, this film delivers a richly textured, charming and emotionally devastating character portrait, the kind that even feature films sometimes struggle to convey. The film reminds us that we all have the power to start something, take action, and actively support the fights that we might not think are our own. For the vital importance of preserving our all-too-often erased and hidden histories. This story of DIY queer and feminist pioneers is specifically rooted in time and place, but speaks to thousands of years of overlooked queer and women's histories. Invisible Women, directed by Alice Smith.




QUEER YOUTH JURY AWARD

Queer Youth (Skeiv ungdom) work to better the rights of those of us that don't fit into society's norms and expectations for gender and sexuality. That is why we mean it is right to be giving the Queer Youth Award to a movie that promotes this work for the betterment of the lives of queer adolescents. A movie that lifts up the debate in the society and visualizes how the life as a young queer adolescent can be. The film we have chosen includes different challenges, but the strongest one is mental health.

Honorable mention

In this year's jury there was a lot of agreement in the discussion regarding the films, and which films we meant were the most true to Queer Youth's mission. In the end we found two films where the discussion went back and forth for some time before we finally came to a decision. That is why we feel it is important that we also give an honorable mention to this film. We found that it addresses several important themes, including prejudice, norms, differences in culture, pure and strong activism, and problems connected to today's unnecessary surgical practices. The Honorable Mention goes to No box for me. An intersex story, directed by Floriane Devigne.

Jury award

However, the winner of this year's award is a documentary that visualizes how politics and legislation affects those amongst us who are trans, and how they can also affect how society treats us. The film highlights how laws differentiate from state to state in the US, which was a very powerful thing to see, especially since these laws affect people of a given group.

The Queer Youth jury award 2019 goes to Changing the Game, directed by Michael Barnett.
Mer fra festivalnytt / More festival news